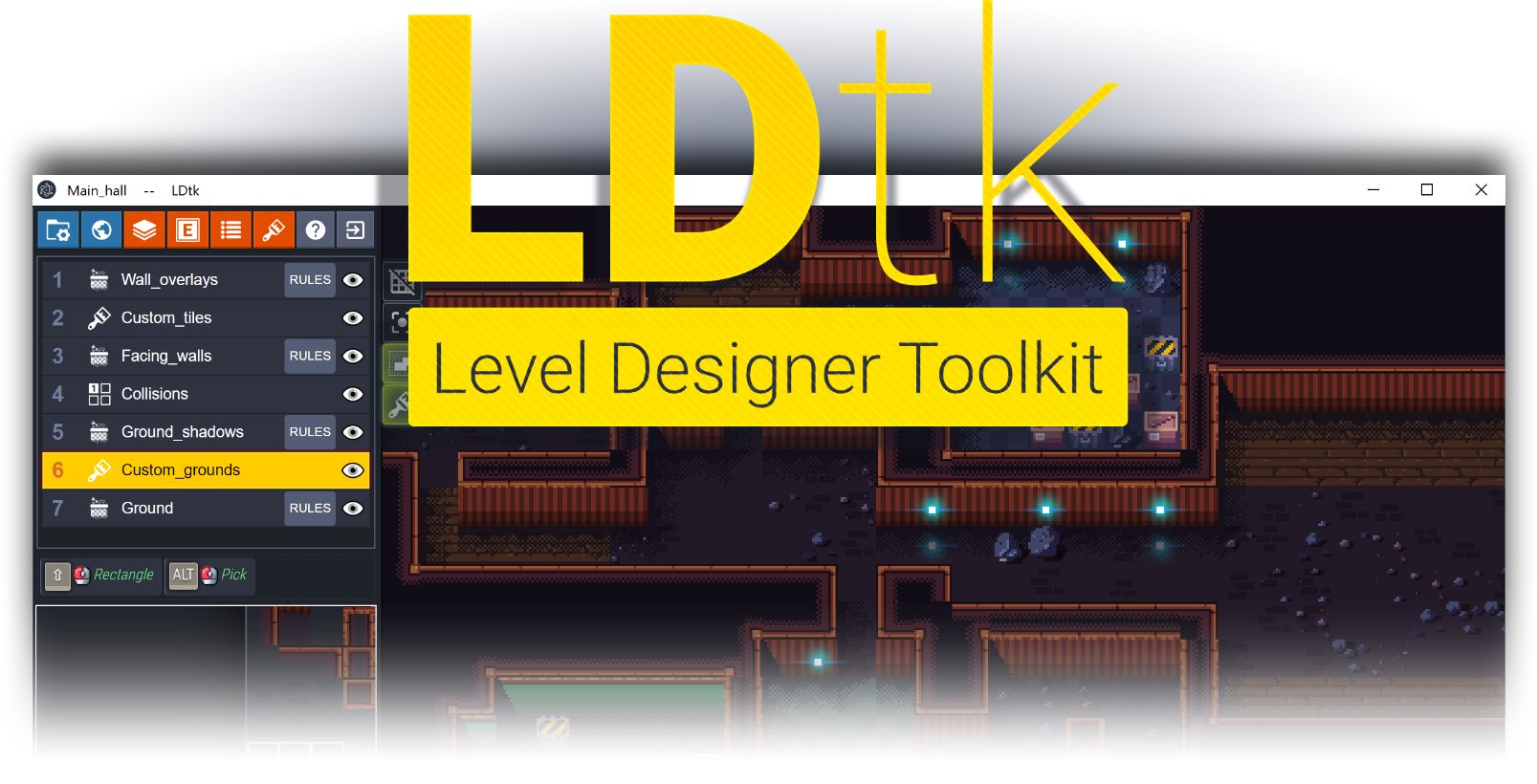 LDtk level editor
1.1.0 - Introducing Super Simple export!
---
1.1.0 – Introducing the Super Simple export
Super Simple export
I know: for every new tool out there, there is this moment when you need to write the importer for your favorite game engine.
I've been there too, so LDtk offers a Super simple export option. You can enable it from the Project settings panel.
You will get:
One PNG per layer in each level
A composite" PNG per level (ie. all layers merged together)
A very simple, straightforward and optional JSON file per level, if you want to access your Entities data or other information.

Other changes
Updated the look of notifications in the bottom right corner. Errors and Warnings will now also blink once to catch more user's attention, as needed.
Added a shortcut link to previous major version notes in "Release Notes" window
If you have "Open last project" enabled, but close current project, then re-opening LDtk will now bring you back to Home screen.
Removed recommendation to enable "External levels" in Project Settings panel.
Fixed missing coordinates display after going to World view.
Fixed intGridValue presence in JSON for non-IntGrid layers
Files
macOS (experimental)
87 MB
Apr 01, 2022
Linux Ubuntu (experimental)
87 MB
Apr 01, 2022
Windows 32 and 64bits
129 MB
Version 1.1.0-
Apr 01, 2022