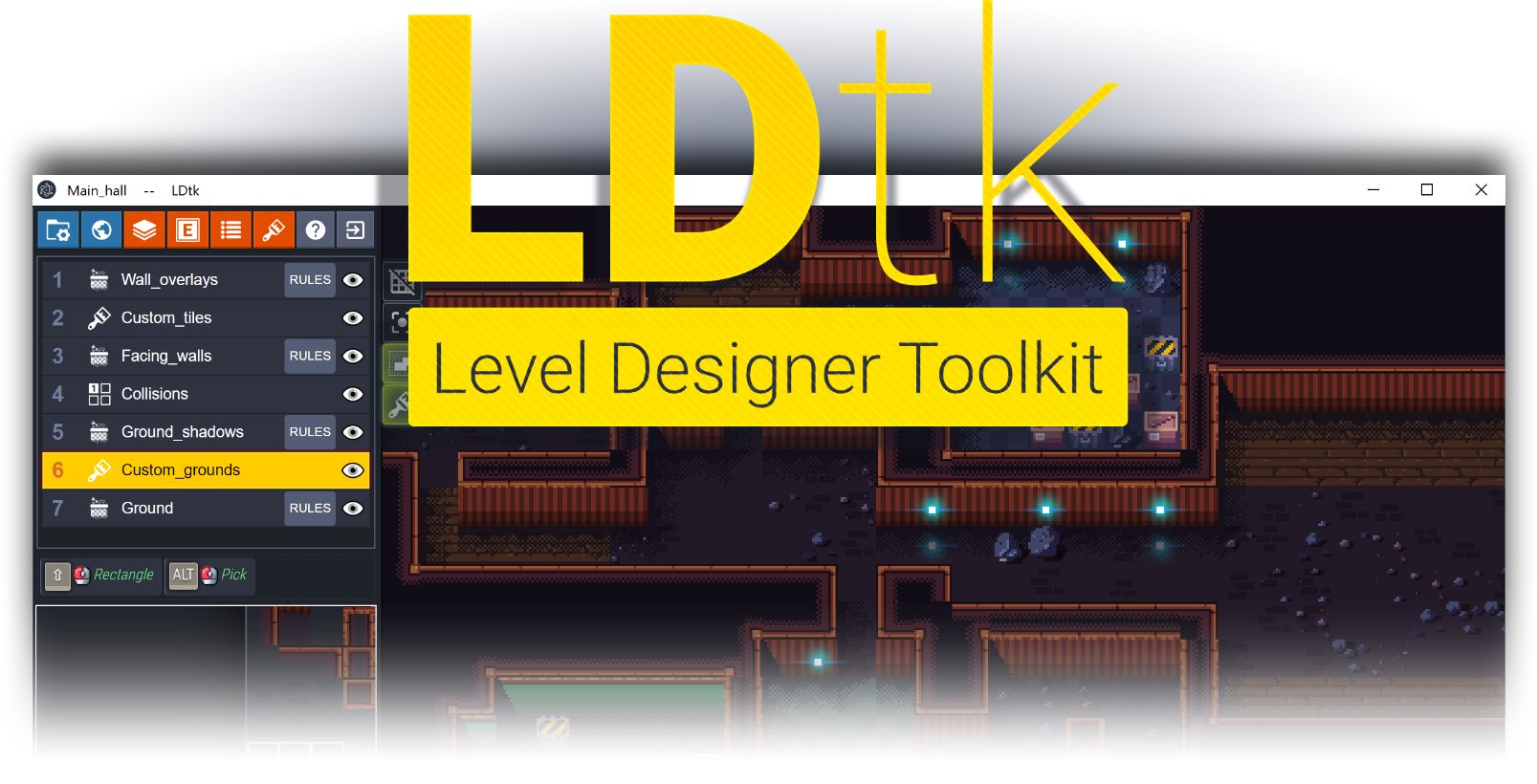 LDtk level editor
Super Simple Export now also creates one CSV file per IntGrid layer.
You can right click on a folder on the Home screen to create a new project there.
Fixed IID's values and Entity references when duplicating a level.
Fixed unexpected fill color for "hollow" Entities that use a Tile as a texture.
Files
macOS (experimental)
87 MB
Apr 04, 2022
Linux Ubuntu (experimental)
87 MB
Apr 04, 2022
Windows 32 and 64bits
129 MB
Version 1.1.1-
Apr 04, 2022