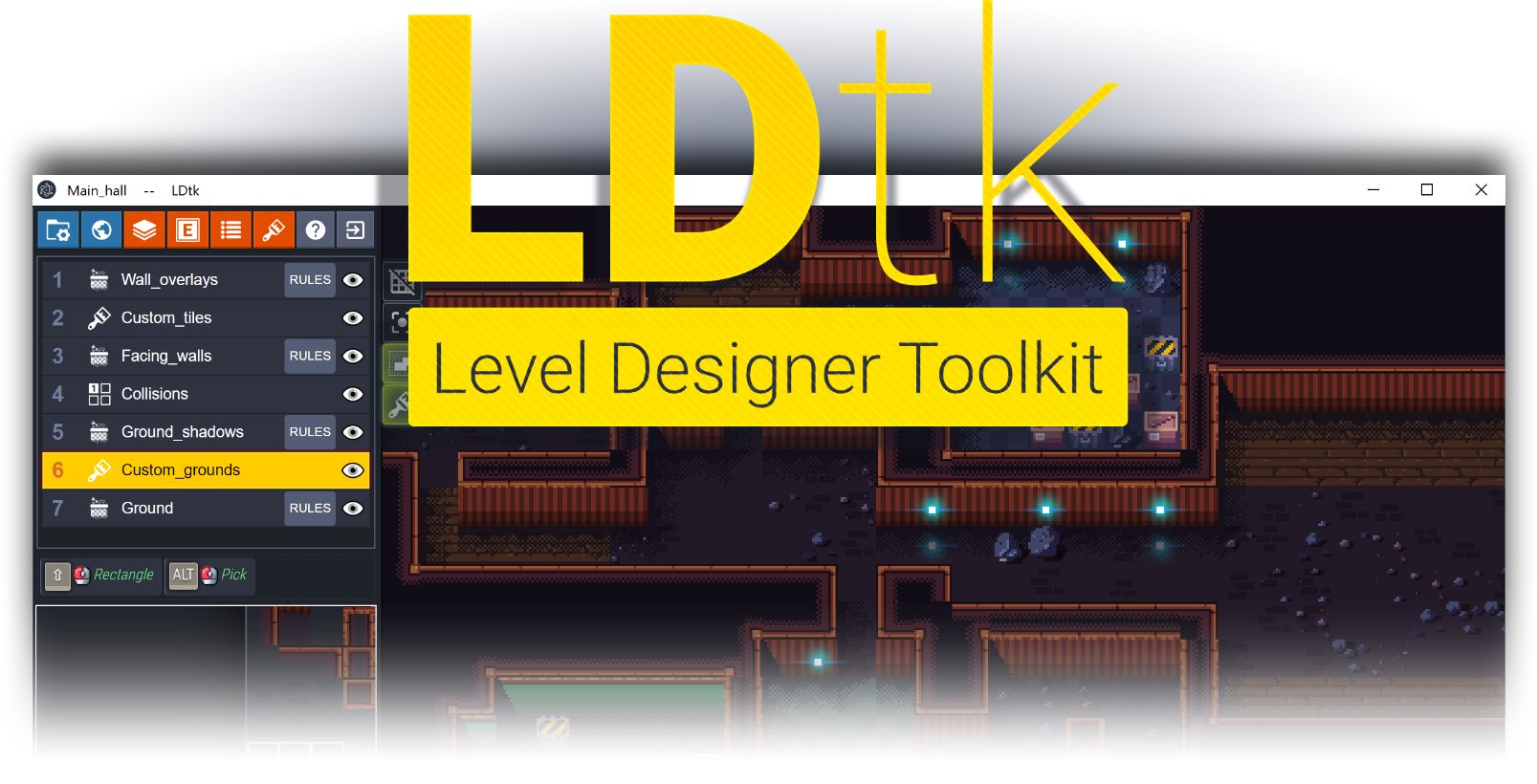 LDtk level editor
1.2.3
Entity definition properties can now be collapsed to give more room to the custom fields.
Fixed "FixedArray limit reached" crash
Fixed the wrong error message when duplicating an entity (ie. "You cannot have more than 0 Entity")
Added a big warning when creating a new project right in the app dir (any user files in the app dir are lost during updates)
Better warning when saving an existing project in the app dir.
Changed the way automatic colors are picked for new enum values, entities, intGrid values etc.
Files
macOS (experimental)
162 MB
30 days ago
Linux Ubuntu (experimental)
91 MB
30 days ago
Windows 32 and 64bits
135 MB
Version 1.2.3-
30 days ago