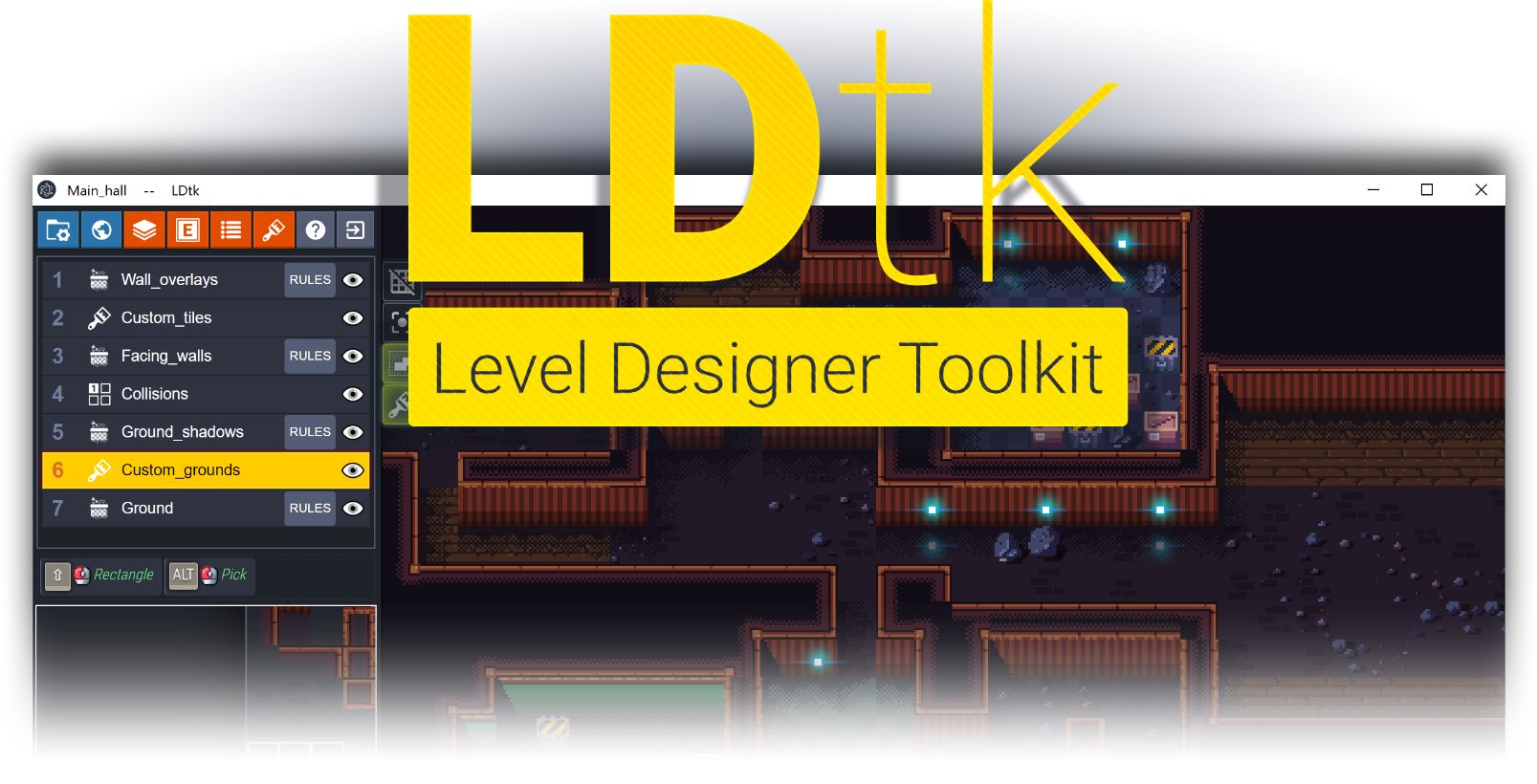 LDtk level editor

1.2.4
Added a new Table of content to the JSON, which lists all instances of any given entity. For example, this is especially useful if you want to have a quick access to the location of all PlayerStart entities in your game without parsing all your levels manually. To enable it, just check the "Add to table of content" option of an Entity definition.
Fixed lags in world view when using the fields render mode "Outlined text".
Fixed A key when using WASD navigation.
Fixed opacity inputs (icon, border and fill) in Entity panel.
Fixed incorrect main value when editing an existing group using Rules Assistant
Fixed an error with Haxe API when a tileset is not defined in layer definition.
Fixed the auto-layer assitant resize as you pan.
Files
Windows 32 and 64bits
135 MB
Version 1.2.4-
26 days ago
Linux Ubuntu (experimental)
26 days ago
macOS (experimental)
162 MB
26 days ago