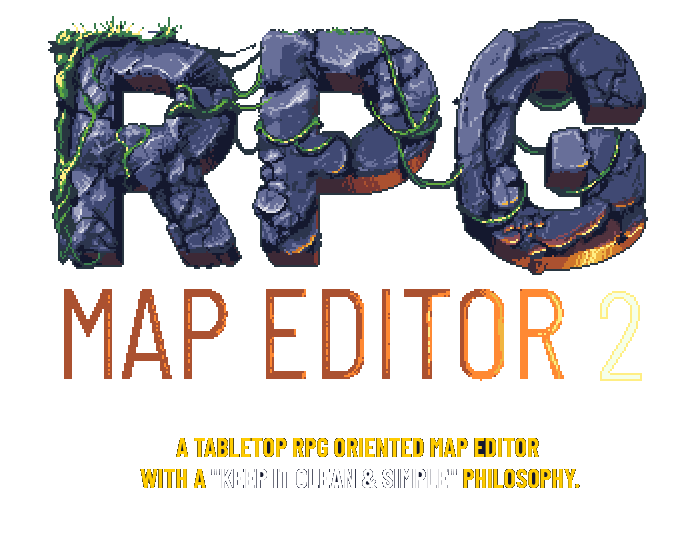 Tabletop RPG Map editor II
Large 0.11 update is out!
---
Update 0.11 is here, and it's one of the biggest so far :)
Grid
You can now configure the grid color, intensity and shape (square or check, hexagon will come later). You can also customize the "layer" of your grid, to make it appear above water, walls or everything.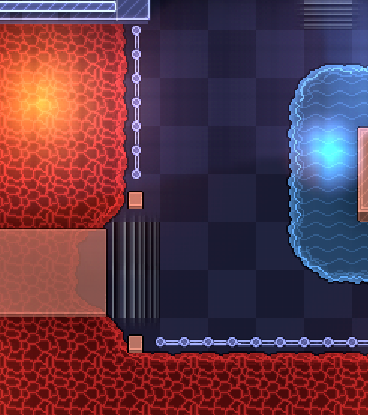 An example of check grid drawn beneath the water & walls
All your Grid options are now stored in your maps, so each map can have its own specific settings.

Interface

The main bar has been completely re-organized to be more compact & logical. The about window was cleaned up and a new about menu was added in the top right corner.

Many UI bugs were fixed too.
Move / resize became even easier
Inspired by the Ogmo 3 interface, you can now resize the map by simply dragging buttons on the side of it. Instead of dragging, if you Shift+click these buttons, you can move around the whole level easily.

Printer friendly mode
A long requested feature: you can enable this in your Map Aspect options to fill all the plain walls with white, making the map much lighter for your printer & ink consumption ❤ It gives great results with the Black & White skin. Some adjustments on this feature are planned (like better slopes support)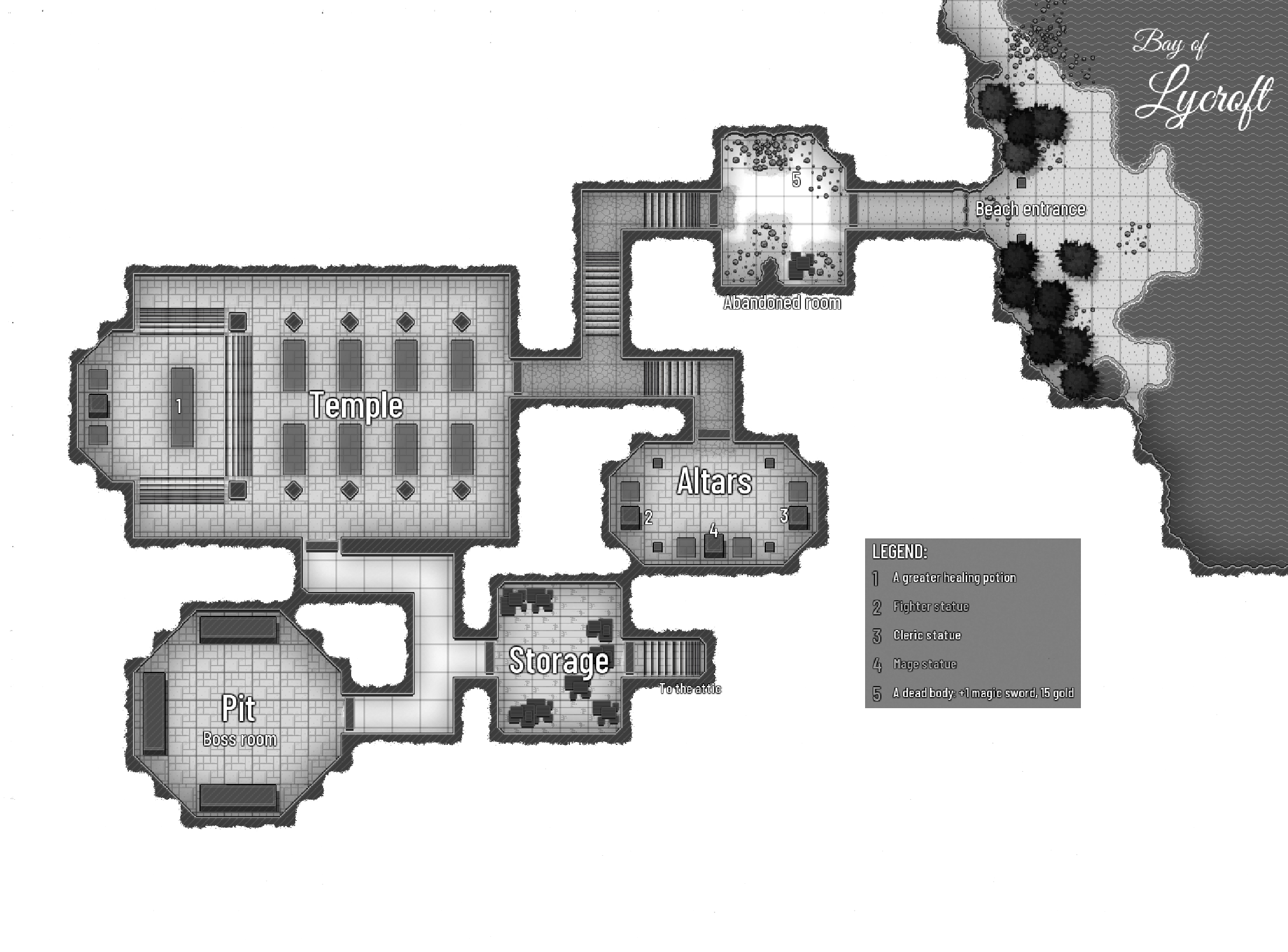 Black & white
This skin now supports lights & fog (but in black & white, obviously).

Fonts
You can now configure separately the font style & the font size. Each font is available in small, medium & large sizes.
USD 9.99
Don't worry, the app will remain pay-what-you-want :)

But after some really long thoughts, I've decided to update the recommended price tag of RPG Map 2. I feel the app is now mature enough to be considered a full fledged map editor and the old USD 5 price tag really felt a little bit underestimated.

Here is a comparison of the same map, as made using the old AnaMAP app, and the latest version.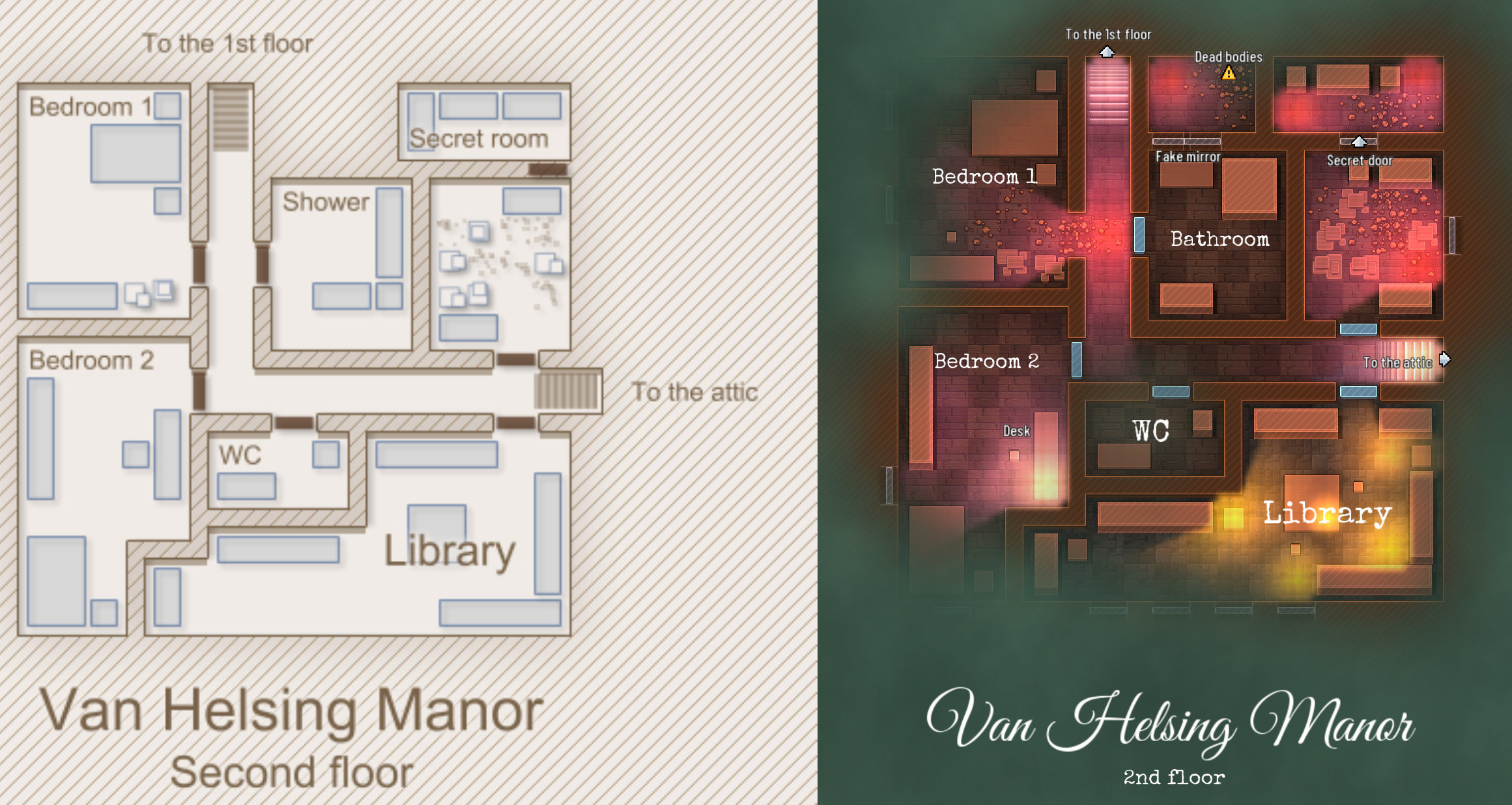 But in the end, it's really only up to you: you can simply leave me a comment, send me your wishlist or just share the app with your friends & communities. Every single thing you would decide to do is really great, and I deeply appreciate it.
Thank you everyone for your great support!

Files
Windows (DirectX, recommended)
7 MB
Version 0.11
Oct 25, 2019
Windows (OpenGL, if DirectX doesn't work)
6 MB
Version 0.11
Oct 25, 2019
Get Tabletop RPG Map editor II