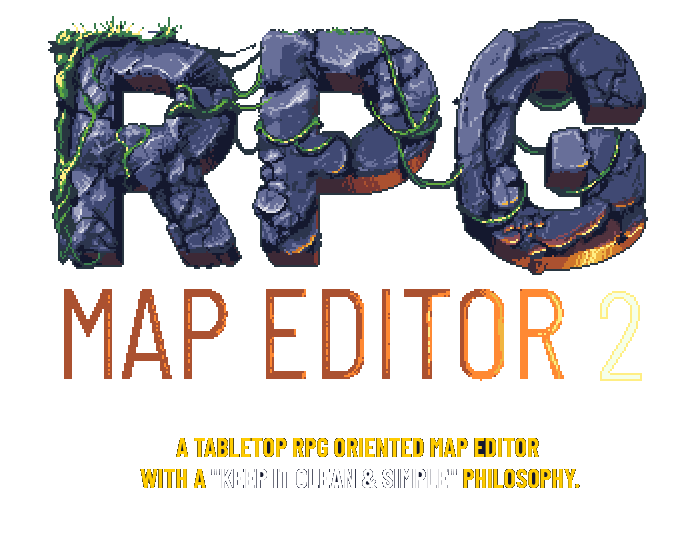 Tabletop RPG Map editor II
Update 12 - Tablet support!
---
Touch & trackpad support
The web version app now works properly with touch-enabled devices such as Android and IOS devices. The Windows version should also support trackpad on PC and touch screens on devices such as Surface Pro. You can now pinch to zoom or move the view using two fingers. NOTE: many large windows (such as Map Settings) won't fit on small screens.
One Page Dungeon
You can import maps generated by the One-Page-Dungeon by Oleg Dolya (@watawatabou).
Link: One Page Dungeon on Itch.io

Moving & resizing map
You can now move around your map in 2 different ways: click on arrows on the sides, or activate the "Move map" mode by using the dedicated button near the map (top left corner). If you hold and drag the arrow buttons, you will resize the map.
New map
You can now adjust a few settings when creating a new map (the old "Destroy" button).
Get medieval
Added a new Medieval font style.
Font color
Added black font color option
Misc
Fixed interface scaling on mobile display.
Bug fixes.
Files
Windows (DirectX, recommended)
7 MB
Version 0.12 -- Mobile & tablet support
Nov 02, 2019
Windows (OpenGL, if DirectX doesn't work)
6 MB
Version 0.12 -- Mobile & tablet support
Nov 02, 2019
Get Tabletop RPG Map editor II