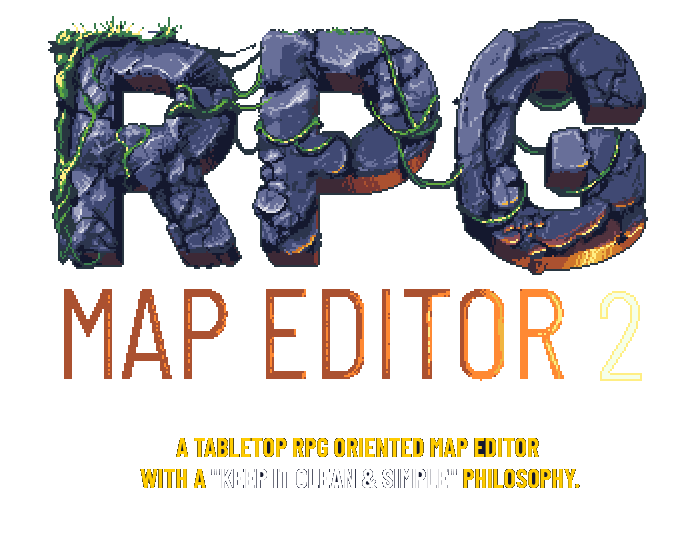 Tabletop RPG Map editor II
Main features
This new update is the biggest I've pushed for RPG Map so far. It was quite a heavy task, and I really hope you'll like it :) Any feedback is more than welcome!

In short, it adds most of the top-requested features from the community:

Image export presets for Roll20 and Fantasy grounds
Import your own images and icons!
Individual object colors
New "realistic" assets (tables, beds, chairs etc.)
Draft and Final Preview modes
Save/load your skin settings to apply them to multiple maps
Quick select and copy objects using ALT + left click
Thinner walls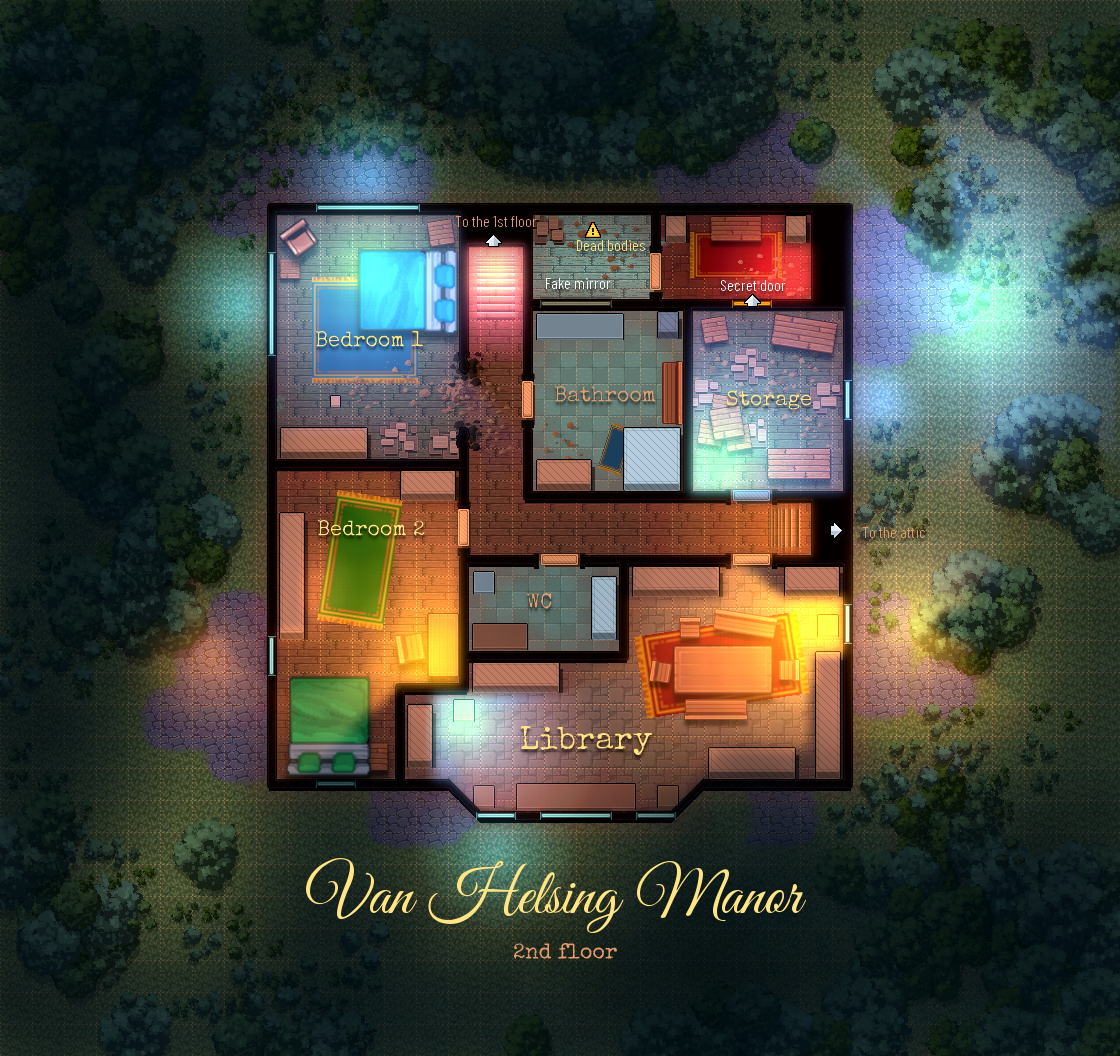 More details
Custom imported images -- It's finally here! You can now import your own images to place on your maps. It could be icons, logo or furniture, or whatever you could imagine. Files should be either PNG or GIF and they will be embedded directly in your map files.
Custom object colors -- You can assign unique colors to individual objects such as doors, furniture, rocks, windows etc.
Better Roll20 & Fantasy Grounds exports -- New presets in the Image Export window will allow you to produce images fitting your favorite virtual RPG apps.
Draft mode -- Pres TAB to switch between default render mode and the new Draft mode. This mode is super fast and works great for very large or complex maps.
Thinner walls -- All walls are now about 2 times thinner than before, making them look more natural when drawing buildings. The Thin Wall tool has been removed.
Realistic assets -- You can use the Icon/image tool to add realistic assets to your maps. More will be added in the future, but the current version offers beds, tables, chairs and carpets. You can also import your own images.
Quick select/move -- Hold ALT and click on any map element to quickly select the corresponding tool. This allows for MUCH easier edition, light settings. You can also MOVE object by dragging anything using ALT key.
Duplicate any object -- You can now hold CTRL + ALT keys to copy any object on a map: texts, NPC, furniture, trees etc.
Save and load skins -- You can export all your current map settings to a ".Skin" file which can then be applied to any other map made in RPG Map.
Extended flood fill -- You can hold SHIFT while using the Wall, Ground or Water tools to quickly flood fill entire area. You can even use this shortcut with the Ground Removal tool to quickly erase ground over an area.
Removed text icons -- A new tool allows you to add Icons/Images to your map. It replaces the icons integrated with Texts. Existing Text+Icon have been transformed into separate objects.
UI update & cleanup -- All the interface components were unified to be more consistent across the app.
Image export presets -- When exporting your image, you can now pick among presets for specific apps like Roll20 or Fantasy Grounds. If you need any extra formats, please contact me :)
Other changes
The way the "Printer-friendly" (ie. white color painted all over the walls) mode has been completely reworked to be much cleaner and faster. It now follows all the walls properly, including diagonals.
The help window now stays in the bottom right corner and was completely redone.
Photoshop-style scrolling: Hold SPACE while dragging with left click to scroll the view.
You can now edit the intensity of any Light object.
Added new ground textures. The existing ones have been slightly lighten up.
Added a new skin preset named "Golden".
Added support for real fullscreen to browser version.
Added diagonal map resizing buttons.
Added an option to adjust the layer of Furniture, Dirt and Rocks (above or beneath walls).
Moved the "Move map" button to the tool bar.
Added an "Advanced customization" mode to the map settings to make it more simple for users who don't need it.
Added customizable secondary light color.
Painting ground textures now removes water as expected.
Fixed secondary wheels crashing the map (the whold was disappearing)
Disabled extra unused mouse buttons (fourth & nexts), as they could lead to unexpected behaviors.
Legend block can no longer be outside of the map area.
Fixed image export being cropped for lower zoom values
Fixed keyboard shortcut tooltips that included "MouseLeft"
Fixed Door and Window direction bug.
Fixed some undetected mouse click bugs.
Fixed incorrect mouse cursor in windows and panels.
Fixed some water rendering issues.
Updated all keyboard shortcuts in tooltips
Added some tool keyboard shortcuts
Added some light radiuses.
Slightly more compact Toolbar in 3-columns mode
Added a Cancel button in Export Image window
Added proper titles to all windows and panels.
Added CTRL-N shortcut for New Map
The "W" key shortcut is assigned to Walls instead of Windows
Updated example maps.
Files
Windows (DirectX, recommended)
7 MB
Windows (OpenGL, if DirectX doesn't work)
6 MB
Get Tabletop RPG Map editor II