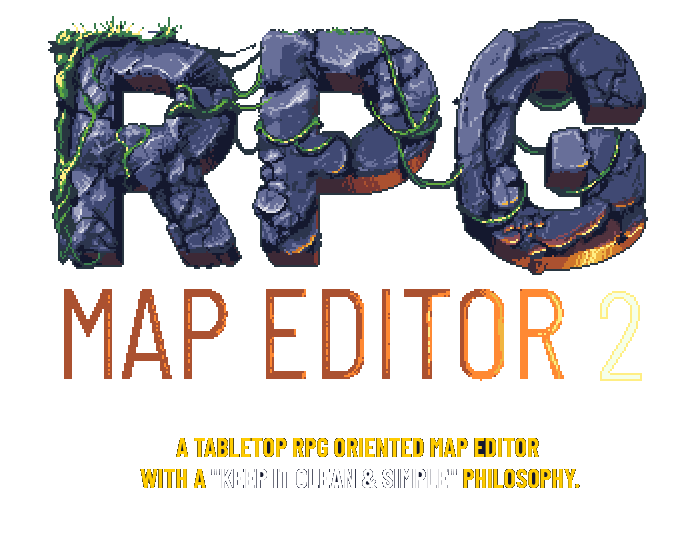 Tabletop RPG Map editor II
0.4.4: "recent files" (Windows only) and Export fixes
---
Added a recent file list to the Windows version (unfortunately, it cannot be supported on the HTML5 browser version).
Added a "Save" button to quickly save using the last file path (Windows only)
Added a "Save As" button (Windows only)

Grid is now properly displayed when checking the option during image export.
Fixed "Cancel" button in the Download Map window.
Cursor is no longer visible on exported images.
Files
Windows (DirectX, recommended)
8 MB
Version 0.4.4
May 27, 2019
Windows (OpenGL, if DirectX doesn't work)
7 MB
Version 0.4.4
May 27, 2019
Get Tabletop RPG Map editor II