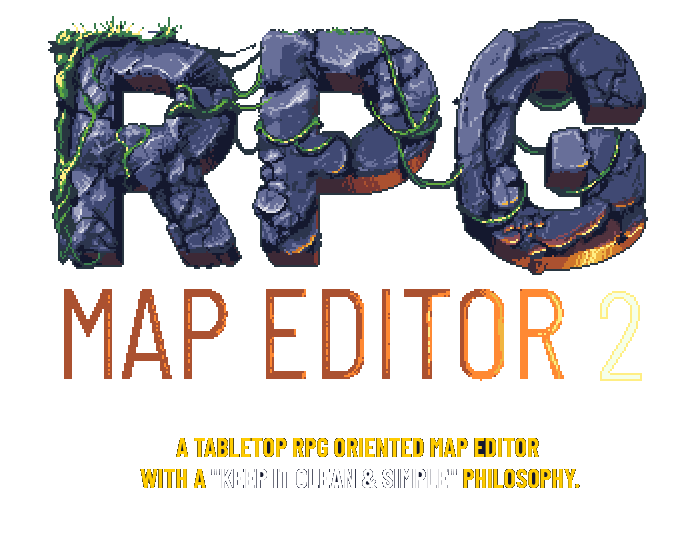 Tabletop RPG Map editor II
Hot lava!

You can now add lava pools, exactly the same way as water pools.

"Small furniture" object

A single small square object that can represent whatever you have in mind.
New icons

I started re-working the placeholder icons, starting with save/load & a few others.
The Graveyard

Added a new example map

Minor things:

Fixed water pools + diagonals walls render.
Fixed water leaking through thin walls.
Fixed many minor rendering issues with water pools.
Files
Windows (DirectX, recommended)
8 MB
Version 0.6.2
Jun 14, 2019
Windows (OpenGL, if DirectX doesn't work)
7 MB
Version 0.6.2
Jun 14, 2019
Get Tabletop RPG Map editor II